Tuesday, March 30, 2010
Monday, March 29, 2010
Had Medicine and Surgery papers done today. And the outcome was sungguh what the hell. I mean, really. It was really disaster especially Medicine's Data Interpretation paper. The 6 problem-based questions that must be solved within 2 hours felt like 60 questions in 20minutes. T_T I dare to say that I will have to come back one week earlier from summer break to take resit paper...
...............
Enough about exams. I still have OSCE on Thursday but let's just ignore that. What I really want to show here is my new white coat. Got it today and it's free from University College Dublin. Keluar2 exam hall tengok ramai orang beratur, rupanya ade orang agihkan white coat free hasil sumbangan Faculty of Medicine gituh..
And I need to show to you all the "awesomeness" of this white coat.
There, unwrapped and put nicely on bed. Masih ada bau cina kata orang tua...

Actually the Juniors a year below got this white coat 2 months ago. What we envy is the logo embedded just above the pocket. It really shows ~*~*something*~*~

But little we know that this white coat is very

.
.
.
.



UNFASHIONABLE. STRAIGHT CUT. IT LOOKS LIKE A LAB COAT INSTEAD OF ELEGANT WHITE COAT. *SCREAMSSS* See the cutting? dahla straight, labuh gikya!

No, your eyes don't deceive. It really says SMALL REGULAR HEIGHT 164-176cm. Nang tinggi lah orang paling kecik omputih tok owh....kekdahnye!

Makes me think 187 times to wear it to hospital. Dissappoinment.
P/s: Nak pakai white coat camni gi hospital, boleyh?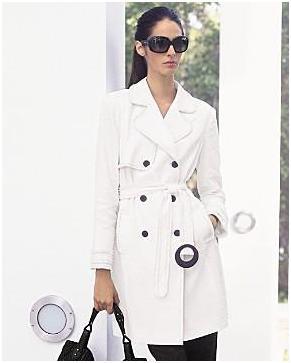 Posted by

AzuwaBolhan
at Monday, March 29, 2010
2 comments
Saturday, March 27, 2010
Friday, March 26, 2010
Wednesday, March 24, 2010
Sunday, March 21, 2010